15% off sitewide
Fall sale
Same Comfort. Different Color.
THE NEW CREW
New Release
NCAA Varsity Stripe Socks
THE BASICS
THE MOST COMFORTABLE SOCK ON EARTH™
OUR LIMITED EDITION
ECO COLLECTION
Direct Compression
Almost an unfair advantage.
Built to cradle the arch of your foot, our socks add tension without losing flexion, springing you forward with a little extra pep in all your steps.
Zoned Cushioning
The sixth dimension of socks.
We blend a variety of unique yarns and stitch them deliberately for varying levels of snugness, absorbing impact and delivering cloud-like comfort in all the right places.
Contour Fit
Yours and no one else's.
Labeled for each foot and woven with shape-memory polymers, our socks offer a snug but flexible fit—they'll probably know you better than you know yourself.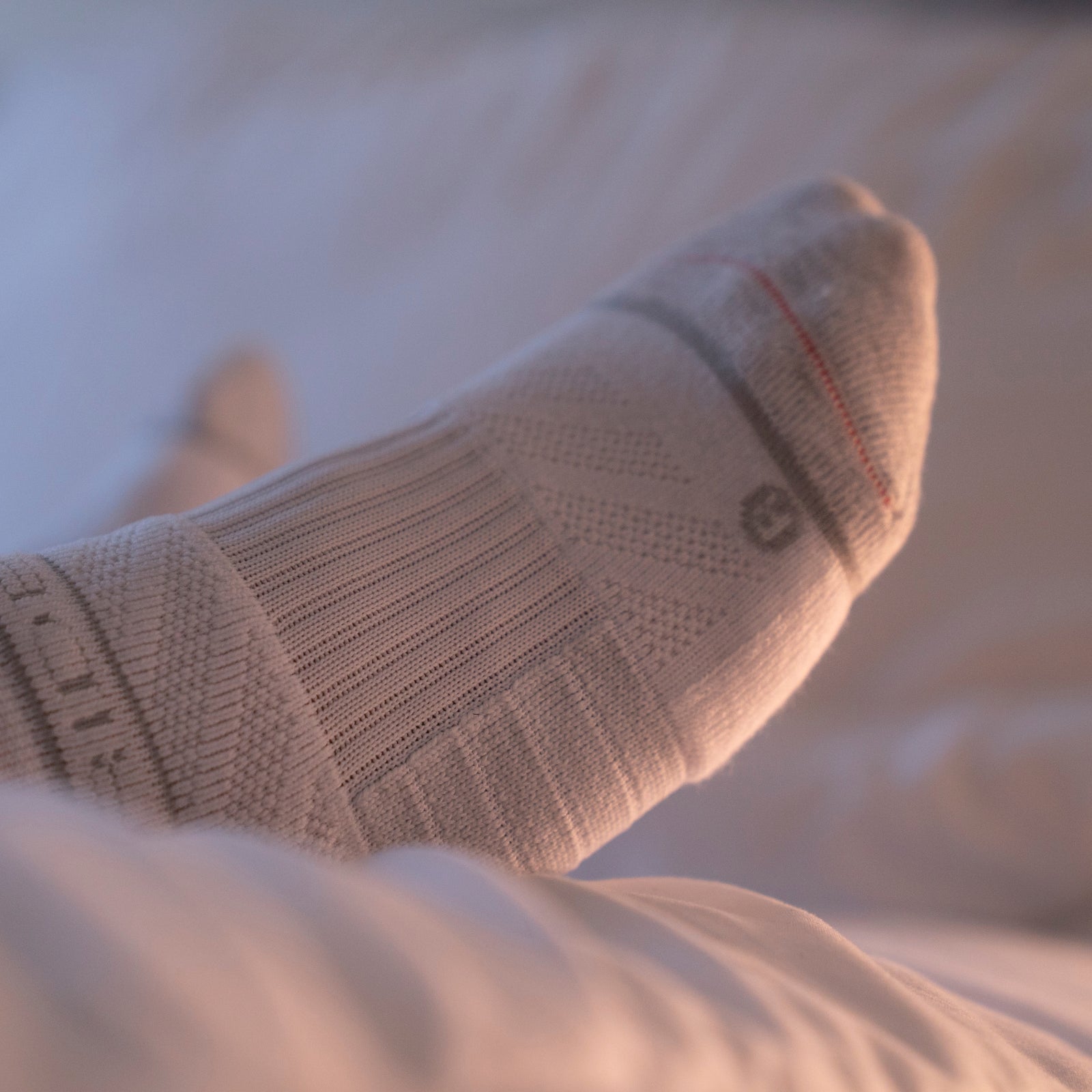 Moisture Wicking
Not too hot. Not too cold.
Our Goldilocks-like socks leverage basic fluid dynamics like hydrophilism and capillary action to ventilate sweat away from your skin, keeping you dry and your temperature at baseline.
No Stank
And that's on period.
Soccer moms and equipment managers love us. Spare them the smelliness, and they'll love you too.
The Strideline Story
It Goes Back
Since birth, we were destined to make the world's greatest sock—at least that's what people kept telling us. 13 years later, we're starting to think they were right.
Custom Socks
ANY WAY YOU WANT IT
Bring your design to life with us. We are the preferred sock supplier of the industry's elite brands, and are market leaders in quality, speed, and price. Choose your Strideline material, size, color, length, and add ons.
Become A Strideline Reseller
For retailers interested in opening a wholesale account click below: