Our Proprietary Tech
Quad-Ply Yarn™ Padding System
Our Quad-Ply Yarn™ padding is placed directly below the foot to provide cushion variances that help alleviate pain and soreness, while also maximizing performance. These strategically constructed terry loops help absorb impact, reinforce sock integrity, and distribute force, effectively amplifying effort with every step you take.
Our proprietary tech
Strideline Heel Strap™
Our patented Strideline Heel Strap™ fastens around the tendons and ligaments in your ankle and Achilles, without restricting axial movement.
Direct Compression
Almost an unfair advantage.
Built to hug the contour of the ankle while maintaining the ideal combination of snugness without tightness and flexibility without slippage, our socks add stability without losing flexion. Optimized for maximum movement control.
Zoned Cushioning
The sixth dimension of socks.
We blend a variety of unique yarns and stitch them deliberately to absorb impact and deliver cloud-like comfort in all the right places.
Contour Fit
Yours and no one else's.
Labeled for each foot and woven with shape-memory polymers, our socks offer a snug but flexible fit—they'll probably know you better than you know yourself.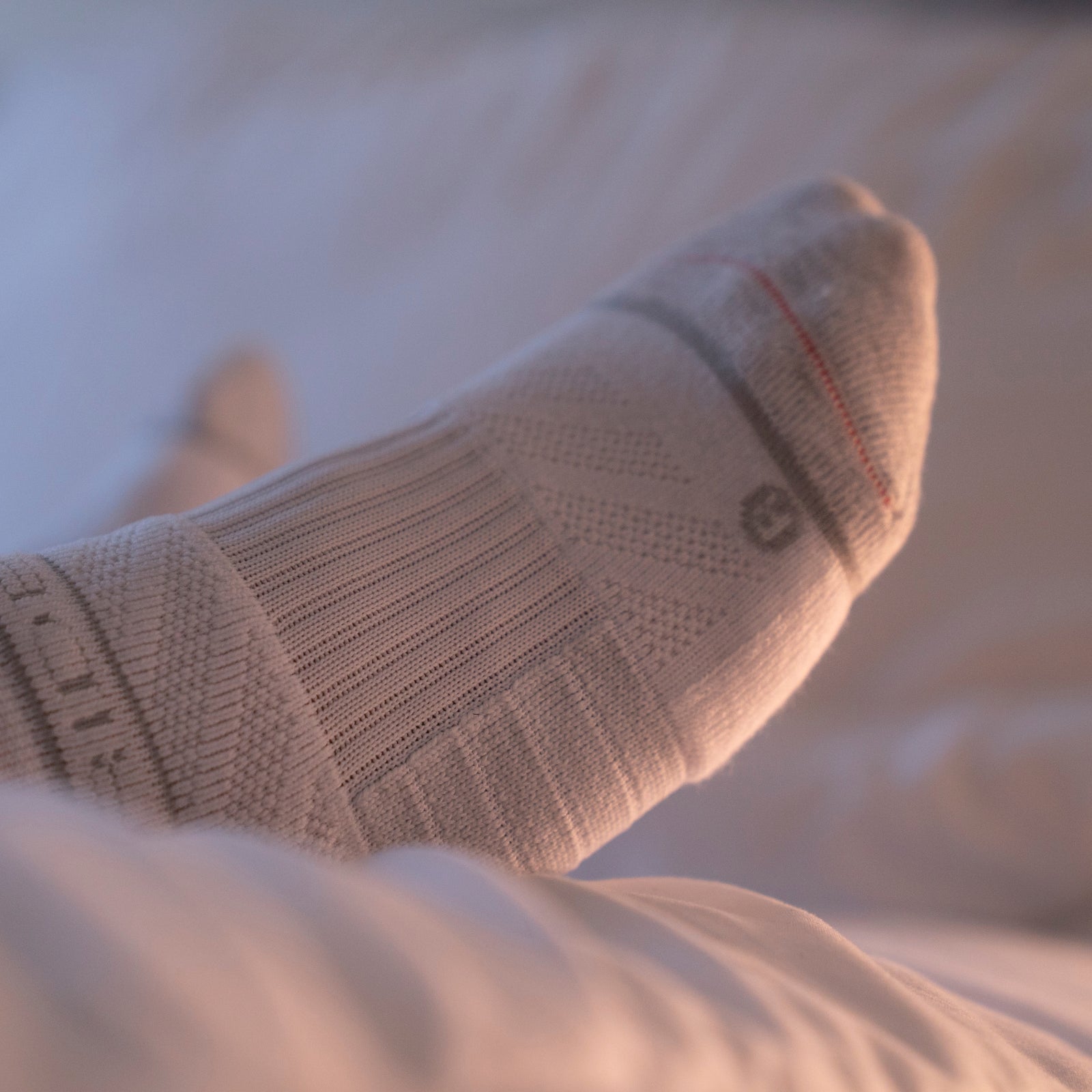 Moisture Wicking
Not too hot. Not too cold.
Our Goldilocks-like socks leverage basic fluid dynamics like hydrophilism and capillary action to ventilate sweat away from your skin, keeping you dry and your temperature at baseline.
No Stank
And that's on period.
Soccer moms and equipment managers love us. Spare them the smelliness, and they'll love you too.